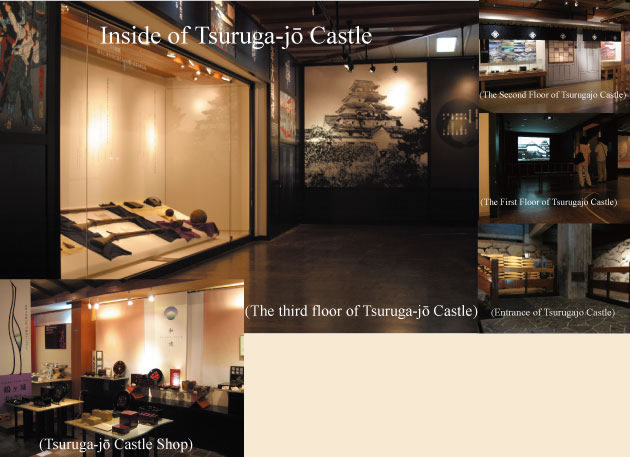 The inside of the castle is comprised of a basement and five floors. It is thought to also have stood this way before it was destroyed. Presently, the first to the third floors make up a museum. The basement was mainly used as a cellar to store salt, and other provisions. This was because salt was not readily available in this mountainous region. Now there is a display set up to give an idea of what the provisions cellar might have looked like.

On the first floor, an introduction of the lords of the area, as well as an over all history of the region is given.
On the second floor, an introduction of daily life for commoners during the Edo Period, and traditional handicrafts of the Aizu region is given. On this floor, a women's kimono is available to be tried on.
On the third floor an introduction of the Boshin War (battle between samurai and Meiji governmental forces) is given.